EXPEDITIONS
Embark on pre-planned expeditions on a snowmobile.

Our guides will show you various cultural landmarks and the wonders of nature.
Our expeditions can be challenging and exhausting. Be prepared.
Expeditions are of various durations and only available in specific time periods.

Passengers are insured during duration of the trip.
Terms and conditions apply.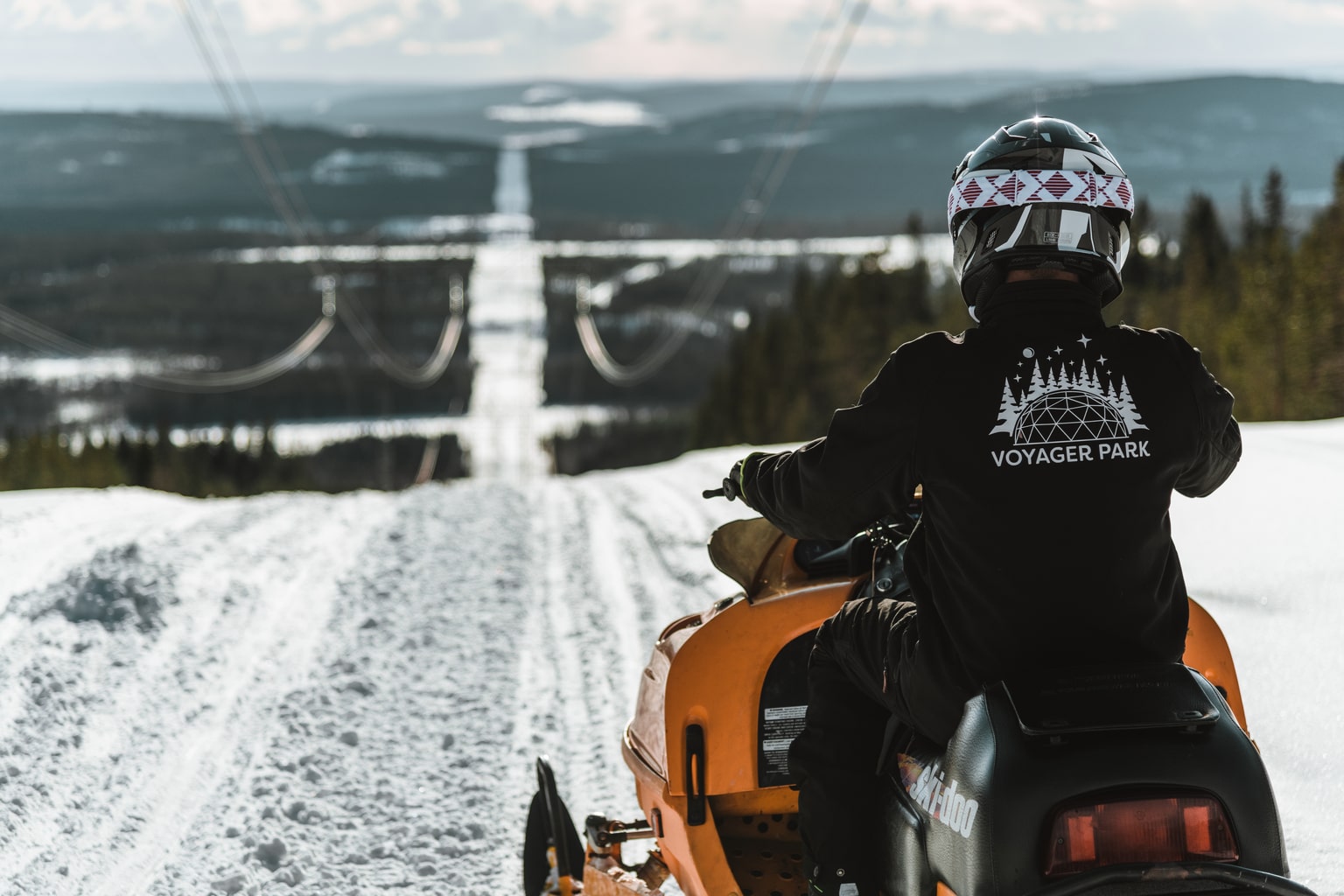 3 Day Expedition (8-14 people)
Starting with a relaxing evening at Voyager Park, we will be preparing for the most intense, scenic and adventurous routes of Backsjön.
This 3-day Expedition is the most challenging winter expedition of Voyager Park.
±250KM | 3 Days (4 nights including arrival day)
Drivers License AM/B is required
Fuel, winter overall, helmet, food and drinks included
Vehicle and Accommodation:
Polaris 2-stroke Snowmobile, Accommodation in a tent with thermal sleeping bag.
Minimum age driver: 16 years (Healthy physical and mental condition mandatory)
Notice: Drivers might face extreme cold temperatures.
Book now